Links: 40620
Categorie: 709


Nessuna sottocategoria.
Istanbul Ambassador Hotel
The Ambassador Hotel, comprising from the 19th century townhouses, is a First Class Boutique Hotel in Istanbul / Turkey. It has a quiet location in the old city center Sultanahmet where you can find the heart of Istanbuls History - former Constantinople
Voti: 0 - Rating: 0.00 - id: 16492
(Italia, lingua: it, aggiunto il 30-01-2003)


Tranquilandia - Canoa Quebrada - Brasile
Il Tranquilandia Village Ú nella bellissima spiaggia di Canoa Quebrada, vicino a Fortaleza (Brasile). Sono bungalow con tv, frigobar, acqua calda, piscina, ristorantee e una vista bellissima. Vi sentirete in casa.
Voti: 0 - Rating: 0.00 - id: 16452
(Italia, lingua: it, aggiunto il 29-01-2003)


Arcoiris Accomodation - Las Terrenas (Dom. Republic)
Carribean - Dom. Republic Sea-viewflats for rent in a quiet lovely place! Visit our site: http://www.arcoirisaccomodation.com and book your next unforgettable vacation. Ciao!
Voti: 39 - Rating: 5.00 - id: 16116
(Italia, lingua: en it es, aggiunto il 12-01-2003)


Links Premium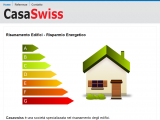 Risanamento Edifici - Risparmio Energetico
Casaswiss Ŕ una societÓ specializzata nel risanamento degli edifici.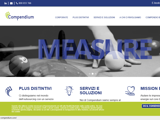 Compendium
Compendium offre la consulenza di professionisti con competenze giuslavoristiche e finanziarie, fornendo serv...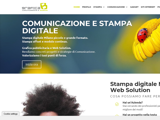 Grafica 3B
Grafica 3B si occupa di comunicazione a 360░ per le aziende di Milano e non solo. Un team di esperti di market...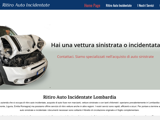 Ritiro auto incidentate
Compriamo auto incidentate fuse. Azienda Italiana compra auto usate incidentate, auto sinistrate o fuse, macch...